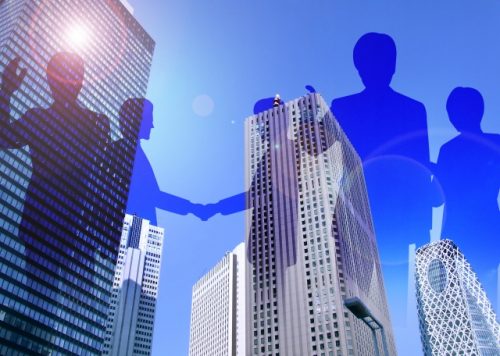 Tax Accountant In Tokyo and Kawasaki
How My Unique Combination Of Tax Expertise And Global Business Experience Across Asia Will Save You A Ton Of Money And Time…AND…Make You Rich And Respected In The World's Third Largest Economy Much Faster Than You Ever Dreamed Possible
Greetings! My name is Shoichi Maeda and I'm the proud Founder, Owner and CEO of ALESCO TAX ACCOUNTING OFFICE.
We help newly established small business owners double their sales revenues and profit handsomely in the world's third largest economy much faster than any other tax accounting firm in Japan that only provides basic bookkeeping services AND…
…we'll get the job done for you even if you're fresh-off-the-boat new to Japan, can't speak one word of the Japanese language and possess zero knowledge of Japanese business culture and are completely in the dark about how our industrial system works.
HERE'S MY QUICK STORY:
I first began my career working at a global non-life insurance company where I eventually ended up managing two subsidiaries and one representative office in three Asian countries: Thailand, Indonesia and Vietnam. During this time, I realized if I was ever going to reach my full potential as a businessman and Managing Director, instead of relying on outside professionals, I absolutely had to become an expert in tax accounting.
Long story short, I buckled down, studied hard and in spite of a pass rate of only 10%, I became officially certified as a tax accountant (ZEIRISHI in Japanese) only a few years later. Soon after I left the insurance world, joined a trading company in Vietnam and then went on to gain invaluable experience doing tax accounting and global consultation for small-to-medium sized companies at two tax accounting firms.
Fast forward, I'm proud to announce just a year and a half ago, I launched my own tax accounting firm with two offices in Kawasaki and Shinjuku. We currently have more than 100 clients with over 50  million yen a year in revenue and are growing.
If you decide to work with me, you will not just get the basic bookkeeping services typical of your average tax accounting firms, but will gain access to a seasoned business veteran who will help you shortcut your path to astounding business success in Japan.
That's right! I've made and seen all the mistakes and pitfalls possible, learned my lessons and figured out the RIGHT way to tackle every step of the process to growing a business from ground zero to hugely successful in Japan.
HERE'S WHAT YOU CAN EXPECT IF YOU DECIDE TO PARTNER WITH ME…
-ACCESS TO MY OVER 35 YEARS OF BUSINESS EXPERIENCE IN A VARIETY OF INDUSTRIES SUCH AS INSURANCE, IT AND MANUFACTURING This means when you run into roadblocks or when ugly problems arise, I'll be able to give you proven advice to make sure you stay on the road to success (You'll sleep well at night knowing you have such an experienced business partner at your side).
-FULLY TRANSPARENT & EASY TO UNDERSTAND MONTHLY BOOKKEEPING Every month or quarter (depending on your business requirements), we will send you a super easy-to-understand accounting ledger that will give you a simple picture of your current cash-flow situation with crystal clear explanations. (For example, if we were unable to write off something, we'll provide a clear explanation on why we couldn't write that item off). This ledger will be your secret weapon that will enable you to make important business decisions based on objective facts, not subjective emotions.
-PAY A MODEST MONTHLY FEE AND MY COMPANY WILL TAKE CARE OF ALL THE HEAVY LIFTING Pay your monthly fee and we will single-handedly take care of all your tax reporting and filing requirements (all you have to do is submit your vouchers and receipts to us every month). This means you can say goodbye to mountains of paperwork and won't have to spend even one minute trying to understand Japan's ever-changing complicated tax system. This will save you tons of time and allow you to focus all your efforts and energy towards growing your business.
-PROVEN ADVICE ON HOW TO BEST MANAGE YOUR CASH FLOW AND AVOID OVERPAYING TAXES I will give you proven advice backed by my many, many years of experience on how to strategically manage your cash flow and will save you tons of money by making sure you don't overpay your taxes or even pay taxes you didn't have to pay in the first place. (This cost-cutting advice alone will allow you to grow your business much faster than you have ever dreamed possible!)
-ACCESS TO MY PROFESSIONAL NETWORK OF ENGLISH-SPEAKING PROFESSIONALS YOU MAY NEED AFTER YOU START UP YOUR BUSINESS IN JAPAN Running a successful business is tough even if in your home country, but it can be even tougher when you're operating in a foreign environment. That's why if you partner with me, I'll give you access to my network of English-speaking professionals.
For example, I can introduce…
-Lawyers
-Visa Lawyers
-Social Insurance Labor Law Experts
-Business Planning Experts
-Recruiting Experts
-Advertising Copywriters
30% DISCOUNT IN THE FIRST YEAR The first year I will offer a generous 30% discount on our monthly bookkeeping and yearly tax filing services. Why? Because I'm aware that the first year of doing business in Japan is the riskiest and I want to help you keep costs low during this key period to ensure your success. This means you will get the highest quality of tax bookkeeping services and proven consulting advice at just a fraction of what you would pay to one of the Big 4 accounting firms.
HOW TO GET STARTED
FIRST STEP
Send me an email at maedapel1958@gmail.com letting me know you're interested in our services with the following two pieces of information
-Your contact telephone number
-At least 2 days and times when I can call you to say "Hello" and arrange a face-to-face relaxed and no-pressure 30-minute meeting in Tokyo to discuss your business needs and how we can best serve you.
SECOND STEP
I will call you at one of the days and times you indicated to set up our first meeting.
During this conversation, we will decide whether to meet at your office, my office or if it's better to meet at a cafe in a mutually convenient location.
THIRD STEP
We meet at the date, time and location we decided on and have a discussion about your business needs and how I can best help you.
FOURTH STEP
If a positive decision is made to partner together, I'll kindly request you sign our basic service contract and then we'll decide on the start date of your service.
And that's it! Congratulations!!! You will now have a new business partner in Japan who will support you on your journey to success.
100% QUALITY, INTEGRITY & SATISFACTION GUARANTEED
Let my team and I immediately take ALL your tax reporting and filing burdens off of your shoulders at 30% off the normal price for a full year. After 365 days, if you are not absolutely thrilled with the service we've provided, simply let me know and I'll be happy to cancel your contract with us. No pressure and no further obligations.
However, to be frank with you. I'm pretty sure that's NOT going to happen. Why can I say that with such confidence? Because ever since I launched my company a year and a half ago, I have successfully signed 50 new clients and not one of them has requested we terminate their business relationship with us.
FINALLY…
…I have to let you know…given the high quality and very intimate level of services we provide, there is unfortunately a limited number of new clients our company can take on every year.
If you're seeing this ad right now, that means it's still not too late to lock in a partnership with us.
The truth is I can't say for sure how long I'll have availability.
But why wait?
This is your chance to partner with a tax consultant with over 35 years of seasoned business experience who will provide so much more than your standard bookkeeping and tax reporting services at a ridiculously low discount the first year and a modest price thereafter.
Again, my email address is maedapel1958@gmail.com.
I look forward to receiving your inquiry.
Warmest Regards,
Shoichi Maeda
Founder, Owner & CEO
ALESCO TAX ACCOUNTING OFFICE